Discover more from Pop 'n' Pizza
Pop Culture & Pulp Fiction
Blood & Flesh
The Reel Life & Ghastly Death of Al Adamson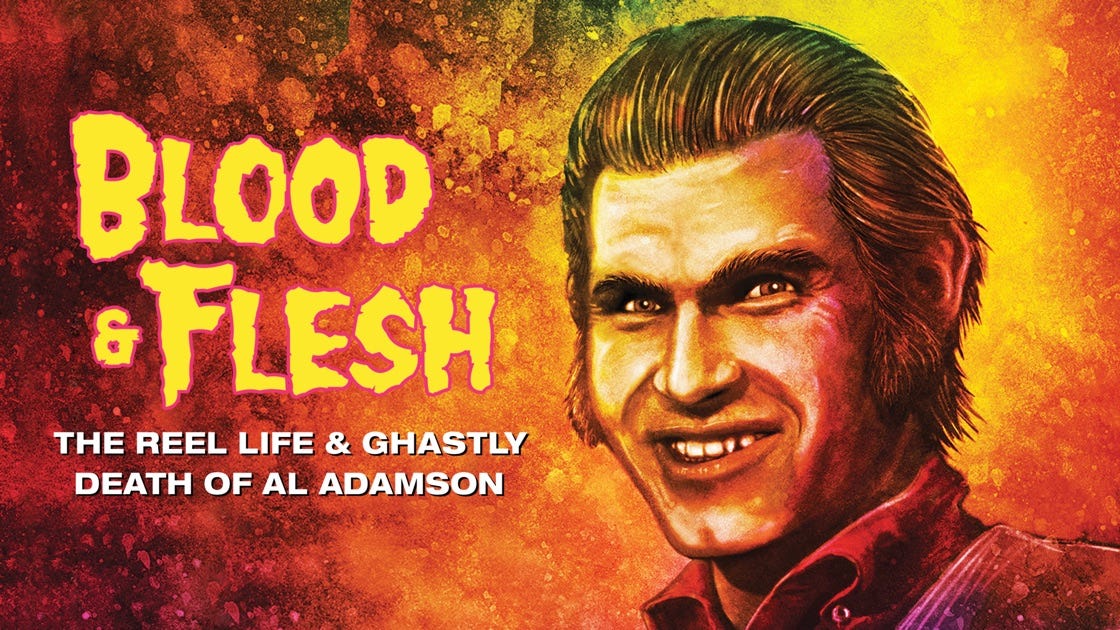 Blood & Flesh: The Reel Life & Ghastly Death of Al Adamson
Genre: Documentary, Horror

Release Date: Available Now (Digital) / April 21, 2020 (Blu-ray)

Running Time: 100 Minutes
Behind the Scenes
Directed by David Gregory

Cinematography by Jim Kunz

Music by Mark Raskin

Released by Severin Films
What's It About?
"'Horror Film Director Found Slain, Buried Under Floor,' screamed the 1995 headlines read around the world. But the truth behind the wild life of Al Adamson — including the production of such low-budget classics as SATAN'S SADISTS, DRACULA VS. FRANKENSTEIN, and THE NAUGHTY STEWARDESSES — and his grisly death reveals perhaps the most bizarre career in Hollywood history." — Severin Films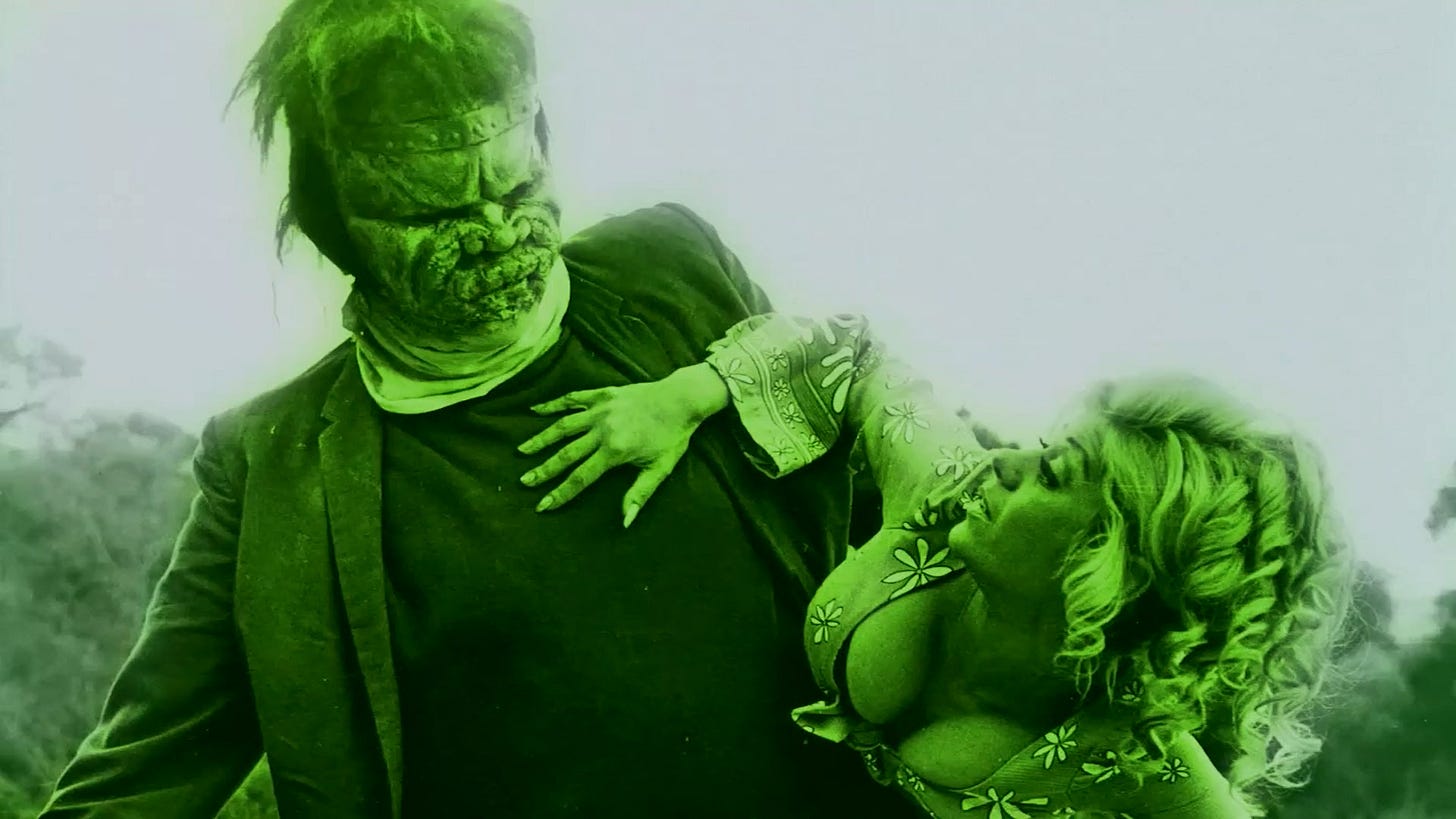 Why You Should Check It Out
Filmmaker and Severin Films co-founder David Gregory previously chronicled Richard Stanley's doomed ISLAND OF DR. MOREAU in his documentary LOST SOUL (2014), and explored the ground-breaking DARK SHADOWS and its creator Dan Curtis in MASTER OF DARK SHADOWS (2019). Now, Gregory is back with a highly entertaining (and also quite sobering) documentary about Al Adamson — a prolific director of B-grade horror and exploitation films throughout the '60s and '70s who was murdered by a live-in contractor whom he had hired to work on his house.
Told through first-person recollections from friends, family, colleagues, and historians — plus rare clips and archival interviews with Adamson himself — Gregory's documentary covers the entirety of Adamson's life, film career, and untimely death. It's a wild, strange story of cowboys, bikers, vampires, go-go dancers, porn stars, aging alcoholic actors, alien conspiracies, and homicidal handymen — oh, and did I mention Charles Manson and Colonel Sanders are also involved?
BLOOD & FLESH: THE REEL LIFE AND GHASTLY DEATH OF AL ADAMSON is now available on Digital platforms — you can rent it in HD for $4.99 on Amazon Prime Video. On April 21, 2020, you can purchase the documentary on Blu-ray or as part of Severin Films' AL ADAMSON: THE MASTERPIECE COLLECTION box set, which includes 31 remastered Adamson films on 14 discs, plus trailers, audio commentaries, a 126-page book, and more!
As Chris Alexander at Alexander on Film puts it, BLOOD & FLESH is "an intimate, riotous, affectionate and ultimately profoundly sad essay that is an essential watch not just for horror history fans, but for anyone remotely interested in the waning days of the anti-establishment, Hollywood fringe maverick."
You May Also Like…
If you dig this, and I know you will, check out:
Slices:
🍕🍕🍕🍕
Trailer
Sign up now so you don't miss an update, and please tell your friends!